Published & Updated as on - 2010-03-05

From complete obscurity to one of the most highly-hyped North Indian growth corridor, to overheating and back to the top slot in India's most lucrative residential real estate investment hotspots - when it comes to market status updates, Gurgaon has certainly been around.

As is invariably the case in new sectors, residential property demand at Gurgaon began on a strong and promising note.

However, between 2007-08, it fell prey to speculators who purchased properties with the sole intention of making quick profits. This led to overheating of property prices in Gurgaon, and the market began correcting sharply when a series of severe stock market fluctuations took place. Investors into Gurgaon's residential real estate market found themselves facing an unexpected lack of ready cash and began to sell their holdings. Prices corrected to the tune of 15-20% in most projects.

That said, the inherent strength of Gurgaon's property market revealed itself during the recent economic recession and concurrent real estate market slowdown. While the demand dynamics there did waver, the fact that Gurgaon prevails as the most preferred North Indian locations for the corporate sector. The resultant demand for quality residential spaces had dropped primarily because of a lack of supply of appropriately priced mid-income housing, since most projects during the boom period focused squarely on the high-income segment.

The dawn of reason

During the recession, there was a marked slowdown in sales for higher-priced units at Gurgaon, but the degree of drop was no more and no less than on par with that witnessed in the rest of the country. This was a key phase, in which developers had to take decisions that would have an immediate and long-term effect on their business viability. Fortunately, they aligned their business models to the new demand dynamics and finally started catering to the middle income segment by launching affordable and mid-sized apartments.

With the return of economic stability and renewed focus on this vital market by domestic and international players, there has been a visible scaling up of development in terms of commercial office and retail space (from the current 22 million sq.ft. of office space to an anticipated 40 million sq. ft. by 2012). As a result, Gurgaon is once again witnessing a massive infusion of demand for quality residential properties.

In the main residential areas and projects of Gurgaon, such as DLF Phase I-V, Golf Course Road, M.G.Road National Highway 8, Nirvana Country, Sushant Lok, Sohna Road, etc. property rates have again started picking up. Residential as well as commercial properties of different varieties are available in these locations, and demand for them is perking up fast.

As of now, prices are rising again in the case of projects offering immediate or early possession. In fact, with the pickup in the economy and renewed interest by the corporate sector, builders have started moved back to luxury housing projects. The residential launches in past few months further validate this point.

Property prices / Appreciation Potential

With the return of demand – and considering the track record of overheating - there are obviously questions being asked about the rationality of residential property prices at Gurgaon. The fact is that while rates would definitely appear higher than those in some of the smaller cities, one needs to factor in the degree of overall development and the demand dynamics prevalent in this burgeoning North Indian business hub.

In market terms, residential prices in Gurgaon are validated by the available infrastructure and overall locational value. They are certainly still on par with those seen in middle segment housing in the rest of the country. In terms of locational value and overall desirability and demand, Gurgaon tops all other locations in the NCR region. Only South Delhi can compare on those fronts, but residential prices are even higher there.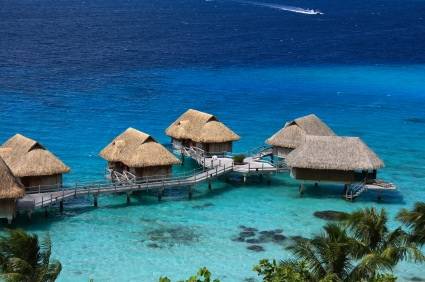 Nevertheless, residential property in Gurgaon is not an option for buyers with budget restrictions beyond a certain point. Such buyers are looking at the newer, non-central sectors of Gurgaon, where prices are lower in keeping with the slower pace of overall development. Faridabad, the outer parts of Noida, Indrapuram and Ghaziabad are also seen as suitable options by budget home seekers within the NCR region.

The upshot - Gurgaon continues to be an excellent long-term real estate investment. The market there is growing at a rational and sustainable rate, and this is a healthy sign. Over-enthusiastic projections in terms of property investment returns have leased. As is the case with all other cities at this point in time, actual returns at Gurgaon are still linked to overall economic performance and growth. However, any property investment made for a horizon of five years or above will definitely fetch satisfactory returns.

Source: Santhosh Kumar, CEO – Operations, Jones Lang LaSalle Meghraj