Published & Updated as on - 2010-09-13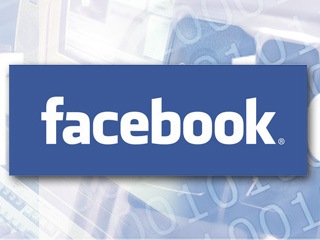 Who says the City of Pearls has lost its sheen or face to the Truckus In what is a major thumbs up for Brand Hyderabad's image as a global IT destination, social networking site Facebook has announced plans to set up a centre in the city.

Facebook, which at last count had more than 400 million active users globally including over 8 million in India, said it was setting up shop in Hyderabad in a bid to support the growing number of its users, advertisers and developers in India and across the globe.

The Hyderabad centre, which incidentally will be Facebook's first presence in Asia, will house online advertising and developer support teams and provide round-the-clock, multi-lingual support to the social networking sites users and advertisers globally, the company said.

Though Facebook did not specify its India investment, hiring figures or the location of its office in Hyderabad, buzz has it that the company is set to log into a swanky address in the Hi-Tec City area that houses global IT giants like Google, Oracle, Dell and Computer Associates. On the other hand, the city's Gachibowli area is home to biggies like Microsoft as well as homegrown IT biggies like Wipro and Infosys.

However, the company said recruitments had already begun for a director of operations and other key positions in Hyderabad, which would supplement its operations in California, Dublin in Ireland as well as the recently announced location at Austin in Texas.

Facebooks global online operations director Don Faul said in a statement: We expect our new office in Hyderabad to tap into the regions strong pool of talented people who understand operations and technology and help us more effectively serve the needs of our users, advertisers and developers around the world.

Meanwhile, in his blog about Facebooks India foray Faul wrote: We are proud to call India's City of Pearls home. The new offices (Hyderabad and Austin) come at a significant time in our international growth. Seventy per cent of the people using Facebook are outside the US and are accessing the service from more than 70 languages. By having multiple support centres in a variety of time zones we can provide better round-the clock, multi-lingual support.

In India alone, we have seen rapid growth and now have more than 8 million people there actively connecting on Facebook with their friends, family and other people they know, both within India and around the globe, he blogged.

Started in 2004 by Mark Zuckerberg along with college roommates Dustin Moskovitz,Chris Huges and Eduardo Saverin from their dorm room in Harvard University, Facebook is currently headquartered out of Palo Alto, California and employs over 1,000 people. Apart from various US cities, Facebook also has centres in Milan, Paris, Stockholm, Sydney and Toronto. Incidentally, Microsoft had picked up a 1.6% stake in Facebook for $240 million in October 2007.