Its Operation Kokapet that is now gaining momentum in the corridors of government offices. With the IT Special Economic Zone in this area, about 8 kms from Gachibowli, lying vacant for the last three years, the Hyderabad Metropolitan Development Authority (HMDA) has now cracked the whip, forcing corporates to start construction activity there at the earliest or lose the plots allotted to them in the SEZ.
Sources say the government body, which oversees the SEZ, has even issued a directive to the companies that were allotted plots here, to begin work latest by September. The order states that firms failing to comply with the ruling will end up losing their share in the SEZ.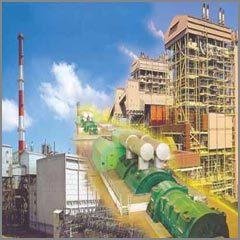 Close to a dozen corporate bigwigs including IT majors like Mahindra Satyam, Congnizant, Sonata Software, Patni Computers, Intelligroup, Infinite and corporate giants such as Google, D Q Entertainment and C-Bay are among those who were given land by HMDA at the Kokapet SEZ spread over 125 acres (approx) in 2006.
However, the area has seen little activity since then. Analysts say that the firms kept their plans of setting shop here on hold until now owing to reasons such as legal tangles, financial disputes between them and HMDA and even Kokapet's poor connectivity with the city.
The project has been riddled with controversy ever since it took off, said an industry source adding that construction of the outer ring road too is still not complete. It will be a while before it can pick up as a preferred IT destination. At present, the area only has a few hutments and small buildings.
However, speculation is now rife about corporates re-looking at Kokapet with some even identifying plots to start work soon. We have been hearing that they have come forward to set up offices in the Kokapet SEZ. But no company is ready to give a confirmation, said a senior executive of a leading infrastructure group. The official added, it could be that their decision follows HMDAs directive as all of them had been lying low until now.
Industry experts say that pushing companies to start construction is a marketing strategy of the government to hard sell Kokapet to commercial developers. If corporates eventually set shop here, it would only because of this pressure created by HMDA. Otherwise why would they be ready for expansion when they are already down in the dumps following recession and Telangana agitations, said a senior analyst.
When contacted, the corporates concerned refused to comment on the issue with some citing silent period (time for closing quarter results) as a reason for it.
Meanwhile, HMDA officials confirmed that these companies would soon start work at Kokapet, even as they brushed aside all queries about the order issued by the authority. We have given them (the corporates) the land and they should utilise it. It has been lying idle for very long now, said V Madhwajara, chief engineer, HMDA.
Sourece: Exclventures 9/7/10