Published & Updated as on - 2010-02-18

Realty Expo 2010

The Realty Expo 2010 is a project initiated by CREDAI Bengal and marketed and managed by Avant Garde Omnimedia. Realty Expo 2010 is conceptualized to showcase an ensemble of Residential and Commercial Real Estate projects in West Bengal and East India.

The CREDAI Bengal Realty Expo 2010 is the biggest real estate event in East India. It is by far the most prestigious and keenly watched event by the industry and the consumers alike.

The past shows have achieved mega success in terms of quality footfalls and participation by the biggest and the best brands in the real estate and allied industries sector.

The CREDAI Bengal Realty Expo 2009 was a huge success and a crowd puller in spite of difficult market conditions at that time.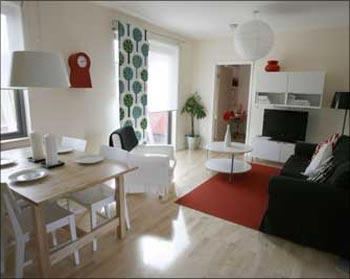 Key objectives

To facilitate a platform for interaction between Real Estate developers & marketers and genuine potential buyers

To offer all categories of residential and commercial properties under one roof and to showcase the potential and growth in reality to investors

To offer top of the line services and branded products associated with home or office buying under one roof and to demonstrate the quality aspect for better living and working

To educate and inform potential real estate buyers, To gain knowledge from eminent speakers and To understand new trends and technologies

To address issues pertaining to the buying process

At Realty Expo 2010 the emphasis is on interaction, networking and doing business face-to face. Our participants will recognize the importance of being positioned prominently at a respected industry forum and to be seen as forward looking and open in an increasingly competitive marketplace.

Source:www.realtyexpo.in